The final word in glamour. As Jan Te Bont brings his Renaissance, along comes 'The Jan Te Bont Annual Model Directory 2013'.
A featurette containing the best shots, from the best cuts, from the best scenes, from the best models and ofcourse from the Apex Photographer himself. Why Apex? cos JTB knows no boundaries or limitations concerning his creativity! It's a mission to go beyond photography, to go beyond cinematography, to go beyond directing, to go beyond filming, to go beyond editing, to go… where no man has gone before.And not just any man… Cos who can handle the most beautiful women in the world? All in one spot, one place, one moment in time and basically everytime. It goes beyond thought and instinct to craft this legendary footage. And that's what THE HUMANIS UNIVERSALIS is all about. A movement set out by Jerome Modigliani, the creative force behind Jan Te Bont.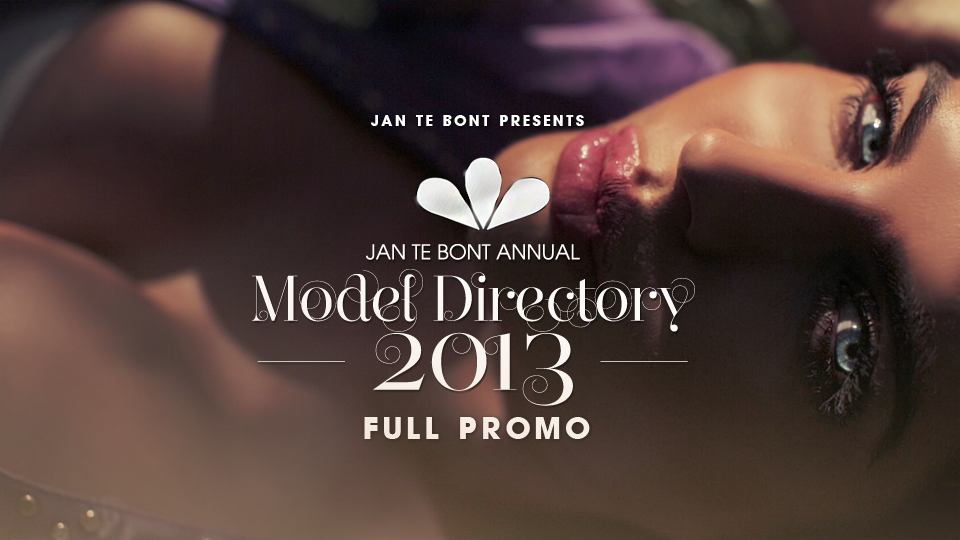 While JTB also has become a creative platform for unique talents, models, mua's, cameramen, photographers, editors and lots more it also has put it's mark on the glamour industry as it is. With new elan and new vigour, Jan Te Bont brings out his unique style with topclass models from around the globe. And with these stars you cannot miss!
World's finest ANNA PERRET sets out her amazing measurements. But also her class, sensuality, intelligence and energy into every release from JTB outthere!